Rising second-year student, Biological Sciences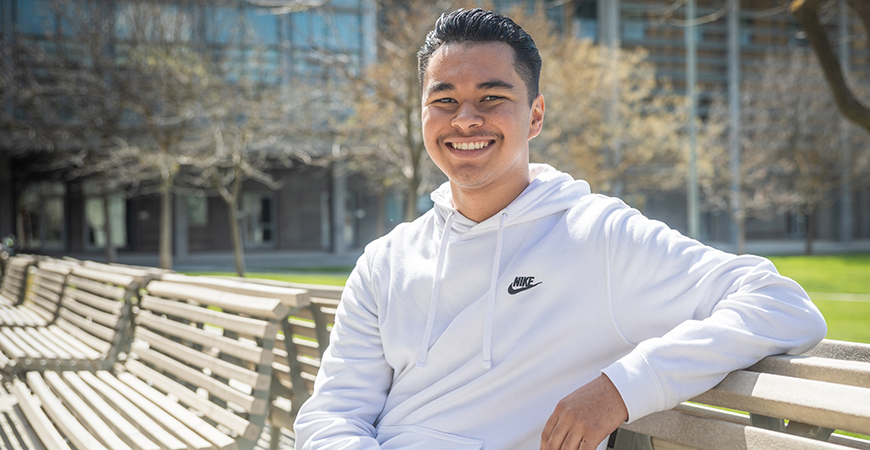 Adan Gallardo first learned of the Gateway Scholarship Program during his senior year at Merced High School.
"I've always had the idea of putting UC Merced as my first choice, however I was unsure if my financial situation was able to support my education at a UC campus," said Gallardo — who just finished his first year. "Upon learning that I qualified to become a Gateway Scholar, I immediately became sure UC Merced was the way to go."
The ability to stay in his hometown and be part of a growing campus appealed to Gallardo, as did the ability to access resources the Gateway Scholarship Program and UC Merced's Bright Success Center offer.
"As part of the program I am required to meet with a mentor a number of times every semester," Gallardo said. "My mentor has helped me academically and checks in to see my progress."
As he looks forward to taking part in research and joining clubs next year, Gallardo is thankful for the opportunity the Gateway Scholarship Program has afforded him.
"The Gateway Scholarship is one of the main reasons I decided to attend UC Merced," Gallardo said. "Not only has it made it possible financially, but it has also provided numerous amounts of advice, academic support, and a friendly atmosphere with the staff."