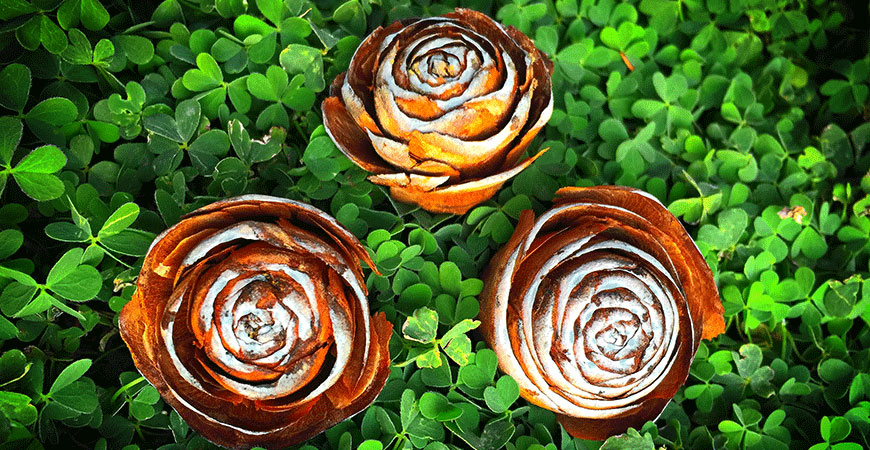 Writing poetry can lead to increased innovation in science, according to a new article in BioScience that came about because of a Twitter connection between UC Merced and Swansea University in Wales.
As part of National Poetry Month, UC Merced launched a hashtag encouraging community members to share their twitter poems. Christina Lux, associate director of the Center for the Humanities , paired her poems with photos taken in Yosemite by Professor Teamrat Ghezzehei from the School of Natural Sciences .
The poems were written in workshops the Center sponsored with Bryan Thao Worra, the president of the Science Fiction Poetry Association, who spent a month at UC Merced as a visiting artist during the Center's " Water " research theme.
One of those poems attracted the attention of researcher Stephanie Januchowski-Hartley, now a Rising Star Fellow with the Department of Biosciences at Swansea University. She was planning to write an article about poetry and environmental science with colleagues from around the world — including at Canadian Science Publishing, the University of Wyoming, the Ocean Conservancy and George Mason University, and invited Lux to be part of the team.
"My research is focused on rivers, among other aquatic ecosystems, and I often find myself walking along our waterways. One evening I noticed a Eurasian river otter swimming below me and was inspired to capture the moment in a haiku and share it on Twitter," Januchowski-Hartley said. "I found it so refreshing and rewarding to write about both nature and an ecosystem that I study, that it led to my interest in how science and creative expression can be brought together to communicate about topics that are not always easy to share."
Lux said she particularly enjoyed working on a section of the paper focused on creativity studies, problem-solving, and encouraging people to take risks.
"We've learned from studies on creativity that being able to step away from a problem and do an activity in a different sphere — verbal vs. spatial, for example — can lead to breakthroughs. You're more likely to come back to the original problem with creative insights," Lux said.
For Lux, this article was a leap into a brand new field; her primary area of research is war literature and environmental writing. UC Merced fosters those kinds of leaps and collaborations, especially because the university has been built with a focus on creating connections across disciplines, she said.
Switching from science writing to a different genre — poetry — might also allow scientists to take more risks in exploring new ideas.
"Because of its concise form and emphasis on wordplay, poetry can be like a creative sandbox — allowing scientists to frame their ideas in new ways and take risks without fear of penalty or losing face," Lux said. "This allows those creative ideas to be recorded and percolate until they are ready to emerge in a fuller, more concrete form."

Senior Writer and Public Information Representative
Office: (209) 228-4406
Mobile: (209) 201-6255