To the campus community:
I am sad to report that William Shadish, professor of quantitative psychology and a founding faculty member at UC Merced, died at his home on Sunday, March 27.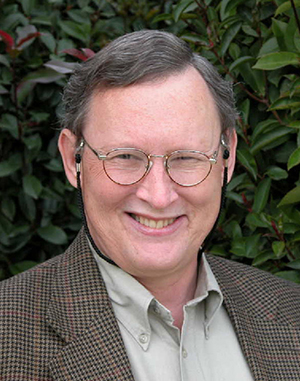 Professor Shadish joined UC Merced in 2003, before there were any students or buildings, to help build a new research university with high-quality education and research programs in Psychological Sciences. He designed the psychology major, which is the second largest on campus. He led the review that resulted in our campus's second Ph.D. program — Psychological Sciences, which is now home to some 40 students. He also served on numerous faculty search committees, which led eventually to the hire of 15 colleagues who came to join him in this academic unit.
Along the way, Professor Shadish spent time on almost every major Academic Senate committee and participated in countless other activities in support of our mission. In recognition of his tireless work for UC Merced, Professor Shadish received the Dr. Fred Spiess Award for Distinguished Service from the Academic Senate in 2015.
He was also an extraordinary scientist, becoming only the second Distinguished Professor at UC Merced and earning the Academic Senate Distinguished Research Award in 2011. His main research contributions were to the field of behavioral sciences, including program evaluation, psychology of science, experimental design and meta-analysis. He had a broad impact not only in psychological sciences, but also in other behavioral and health sciences. His work has been cited more than 22,500 times.
Professor Shadish is survived by his wife, Cindy, and by his many friends, students and colleagues in the UC Merced family.
A memorial service will be held at 1 p.m. April 17 at the Mariposa Funeral Home, 4918 9th St., Mariposa. Flowers for the service may be ordered through Merced Floral, 209-722-7444.
Details regarding an on-campus memorial are pending. Those seeking additional information may contact Christine Howe in the School of Social Sciences, Humanities and Arts at chowe2@ucmerced.edu.
Sincerely,
Thomas W. Peterson
Provost and Executive Vice Chancellor