UC Merced's new chief academic officer brings extensive experience in higher education, research, fundraising and collaboration to vital position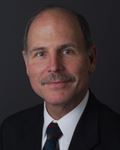 The University of California, Merced, today announced the appointment of Thomas W. Peterson, assistant director for Engineering at the National Science Foundation (NSF), to the position of provost and executive vice chancellor.
Peterson will transition to UC Merced this fall and assume his position as provost on Dec. 3. He will succeed Keith Alley, who retired June 30. The position is currently held on an interim basis by Sam Traina, UC Merced vice chancellor for research.
"Dr. Peterson is an effective and seasoned leader in academic administration with an outstanding record of scholarly achievement," Chancellor Dorothy Leland said. "His extensive background in academics and research and his knowledge of the critical support role played by grant-making organizations such as NSF will be invaluable to our growing campus."
Peterson, 62, leads the Directorate for Engineering at NSF, a $7 billion federal agency that invests in the nation's research and education activities across science and engineering. The Directorate for Engineering, with a budget of approximately $825 million, provides support for frontier research, enhances technological innovation and integrates those activities with the education of new engineers. He has been particularly interested in integrating research and education investments, and in recognizing and supporting interdisciplinary research contributing to the solution of grand challenge problems.
Peterson has been on the faculty of the University of Arizona since 1977, and prior to coming to NSF in 2009, served 11 years as dean of the College of Engineering*. In that capacity, he oversaw 18 undergraduate and 15 graduate degree programs with a state budget of $18 million and external research support of $30 million annually. In 1990, he was asked to serve as head of his home department, Chemical Engineering, where he oversaw the department's merger with the Department of Environmental Engineering. He served as head of the combined departments until he was appointed dean of the College of Engineering at the end of 1997.
"I am excited about this opportunity to join the UC Merced family," Peterson said. "The stellar reputation of the faculty, even at this early phase in the institution's history, the focus on interdisciplinary studies, the dedication to providing educational opportunities to underserved individuals, and the close ties between the university and the local community are all reasons why I wanted to come here."
The position of provost and executive vice chancellor has broad responsibilities in two domains. As provost, Peterson will serve as the chief academic officer of UC Merced and has principal responsibility for the planning, development, implementation, assessment and improvement of all academic programs, policies and supporting infrastructure including facilities and information technology. The provost ensures academic excellence through appropriate faculty recruitment, retention and renewal processes as well as through rigorous review of faculty appointments, tenure and promotion. He also is responsible for the planning, quality and delivery of the education provided to UC Merced's undergraduate and graduate students. The provost carries out these responsibilities with appropriate consultation and collaboration with the campus academic senate under the university's shared-governance model.
As executive vice chancellor, Peterson will serve as Chancellor Leland's leading senior executive for day-to-day campus operation and make decisions on behalf of the chancellor when she is unavailable. The EVC convenes, as appropriate, vice chancellors and other senior administrators to address issues that cut across divisional lines, oversees the campus budget-request process and leads strategic planning and other strategic campus initiatives in close collaboration with the chancellor.
"As we prepare for our eighth academic year this fall, UC Merced can begin to focus more clearly on building long-term capability in key areas of distinction," Leland said. "Dr. Peterson is ideally suited to help forge a clear and compelling academic vision and plan for the future while strengthening campus operations in many other important ways."
During his tenure as dean at the University of Arizona, he promoted many cross-disciplinary collaborations, including a management and technology program with business, an optical science and engineering program with optics, and a biomedical engineering program with medicine.  
He is an accomplished research engineer and widely published author and lecturer in the field of aerosol dynamics. His past and present affiliations with professional and academic institutes, councils and societies are extensive, and he has served on numerous boards and commissions at the state, national and international level throughout his career.
Peterson holds a bachelor's degree from Tufts University, a master's degree from the University of Arizona and a doctoral degree from the California Institute of Technology, all in the field of chemical engineering.
As UC Merced provost and executive vice chancellor, Peterson will report directly to the chancellor. His compensation package will include an annual salary of $261,837 along with: an annual automobile allowance of $8,916; a relocation allowance of 25 percent of annual base salary to be paid in equal sums annually over a four-year period; a temporary housing allowance for a period of 90 days to offset limited housing-related expenses, subject to the limitations under UC policy; reimbursement of reasonable and allowable expenses associated with moving household goods and personal effects from the former primary residence to the new primary residence, subject to the limitations under policy; and two house-hunting trips each for the candidate and his spouse, subject to the limitations under policy. He will also be reimbursed for reasonable travel expenses for business-related visits to campus during the four-month transition prior to his effective start date of Dec. 3, 2012.
In addition, Peterson is eligible for standard pension and health and welfare benefits for senior leadership.
* Peterson retained his faculty position at the University of Arizona during his tenure at NSF.