Endowment at UC Merced will fund renowned scholar's innovative research into how people understand and generate meaning
Cognitive science Professor Teenie Matlock has been named the McClatchy Chair in Communications at the University of California, Merced. Matlock's appointment marks the first time the UC's newest campus has filled the McClatchy Chair.
The McClatchy Company donated funds to create the endowed chair shortly after purchasing the Merced Sun-Star in 2004. The third-largest newspaper company in the United States, it runs 30 daily newspapers in 15 states. The company has a long history in California, beginning in 1857, after the end of the Gold Rush. In the San Joaquin Valley, McClatchy also owns the Fresno Bee, Modesto Bee and Sacramento Bee.
The purpose of the endowment is to acknowledge an outstanding researcher in a media-related field and to support research on communications.
Professor Matlock was identified as the ideal candidate because her research gets at the very heart of communications: how people generate and understand meaning in a real-world context.
"Professor Matlock is a distinguished scholar whose interdisciplinary approach to research provides valuable perspective on how we think and interact as a society," said Mark Aldenderfer, dean of the School of Social Sciences, Humanities and Arts.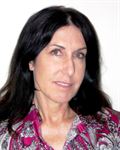 Originally from Mariposa County, Matlock left Stanford University to join UC Merced in 2004 as one of the first 15 founding faculty. She is the lead architect of UC Merced's internationally known cognitive science program, and her current research examines a wide range of communication issues, including the effects of political messaging on public perception of candidates and the impact of leading questions on eye-witness testimony in courtroom dialogue. She has also published extensively on the psychological validity of metaphorical thinking, and collaborates with computer scientists on creating natural-looking gestures for computer-generated avatars.
Endowments such as this are invaluable to UC Merced because they validate the campus' status as a leading research institution and provide resources to cover costs associated with research without taxing the university's general budget. The McClatchy endowment will enable Matlock to expand her current research efforts and provide new educational opportunities for students in her lab. UC Merced's cognitive science program integrates methods and approaches from neuroscience, linguistics, psychology, philosophy and computer science, to study thought and behavior.
"We're delighted with the appointment of Dr. Matlock and especially pleased to see that the McClatchy Chair in Communications will continue to enrich the student experience at UC Merced and contribute to the important research work taking place at the university," McClatchy Vice President for Operations Bob Weil said.
And according to Matlock, that honor goes both ways.
"When I was growing up in the nearby Sierra Nevada mountains, McClatchy was the main news source for my family and community. We relied on The Fresno Bee and other McClatchy outlets to keep informed of what was happening in the Valley, the nation and the world," Matlock said. "Being acknowledged in this way is very special to me. It's full circle for me and my family. I'm grateful and honored."
Matlock earned bachelor's and master's degrees from Fresno State and completed her Ph.D. in cognitive psychology at UC Santa Cruz after doing graduate work in linguistics at UC San Diego. She was a post-doctoral researcher in Stanford University's psychology department before joining UC Merced. In addition to her position at UC Merced, Matlock is affiliate faculty in the Institute of Cognitive and Brain Sciences at UC Berkeley and a senior researcher at the International Institute of Computer Science.  In collaboration with colleagues, she has brought in more than $2 million in extramural funding to the campus for research.
Matlock is a standing member of the National Institute of Health's Language and Communication Study Section, and is the recipient of the Young Investigator award from Sigma Xi, an international research society, for distinction in research. She was also granted the first Distinguished Undergraduate Teaching award at UC Merced. She is currently Vice Chair of the American Indian Council of Mariposa County, and serves on the President's Advisory Council on Campus Climate, Culture, and Inclusion for the University of California.