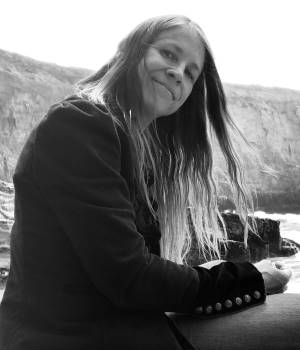 ---
Ph.D. student Deseret Weeks was recently awarded a California State University (CSU) Chancellor's Doctoral Incentive Program fellowship for her MIST Management of Complex Systems studies offered by the Ernest & Julio Gallo Management Program.
"Deseret has been actively engaged in sustainability research on campus since arriving at UC Merced in fall of 2019," her advisor Professor Catherine Keske said. "I'm proud of her scholarly growth and promise as an academic which is being recognized as a recipient of this fellowship."
Acceptance into the program is a rigorous, competitive process. The fellowship award is intended to create a pathway to tenure-track faculty positions within the CSU system while providing important connections between the CSU and University of California campuses.
Weeks and other fellows will receive support throughout their Ph.D. in the form of professional development and mentorship, grants and forgivable loans. Fellows also have the opportunity to take part in the CSU Pre-Professor Program which includes a semester-long immersive teaching opportunity for doctoral students and post-doctoral students at a CSU.